Moving Day is almost here and there is so much to do! Everyone knows to make sure there is enough tape, ask someone to keep an eye on the dog and give the kids small jobs to keep them busy and engaged. But the one thing people tend to forget to plan for is what they will need when they get to their new place. Everything will still be in boxes, and even with the best planning something will be in the wrong box or mislabeled, making it hard to find exactly what you need. That first day needs to be as simple and stress free as possible, which just requires a little bit of planning. To make your first day in your new home a great one, be sure to pack an essentials box! This Essentials box should have the following must-have items to make moving day as easy as possible.
Kitchen Essentials. Be prepared for eating and cleaning up as you go. Pack up a few reusable water bottles, disposable cups and plates, paper towels, non-perishable snacks, trash bags and all-purpose cleaner to keep your new kitchen functioning while you unpack. You may also want to consider protein bars, cereal and a small coffee maker for the next morning. And of course, don't forget any medicines that your family will need during the move!
Bathroom Essentials. You're going to get hot and sweaty with all that lifting, moving, packing and unpacking. Keep these bathroom staples in the essential box so you won't have to wait to unpack to feel clean and fresh: Body wash, shampoo and conditioner, deodorant, toothbrushes and toothpaste, toilet paper, and towels. Don't forget a shower curtain too! It's never fun going to take a shower and realizing there is no curtain to contain the water!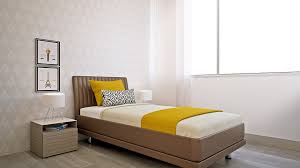 Bedroom Essentials. Your mattress may still be on the floor, but you will definitely want a good night's rest after all that moving. Pack up enough sheets, pillows and blanket for the beds, as well as pajamas for the whole family. Don't forget the phone chargers! Your electronics may be a lifeline that first day and night; phone and clock, entertainment when you need a break, internet when you need to find a local pizzeria at the new house, and an alarm for the next morning. None of that will be helpful without a charged battery! A set of clothes and comfy shoes for the following day is also a great idea
Lastly, make sure you can find your Essential Box so it doesn't get lost in the pile of cardboard boxes strewn all over the house. Cover it in colored tape or put it in a bright colored Rubbermaid container so you can find it easily. This box is usually the last thing you seal up in your old place and the first one you'll want to open in the new house. It will get you through that first exhausting day with ease!
Experienced
Stress Free Moving
Packers You Can Trust
A Trusted Family Busines